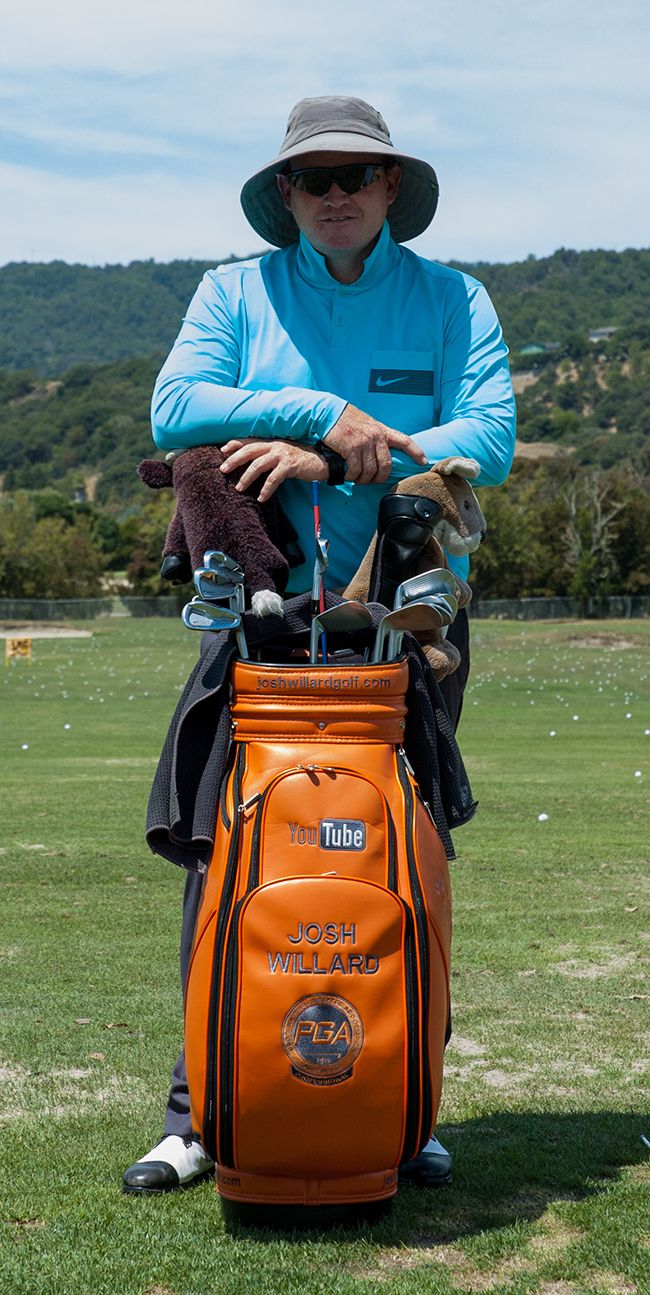 About Josh Willard
Josh qualified as a Class-A PGA Professional in 1995, and spent the next six years competing on the Australasian, Asian and South African PGA Tours.
During this period, Josh had the opportunity to work with world class golf instructors, Ross Herbert and Gary Edwin, who guided him in his quest to better understand the mechanics of the golf swing, and refine his own technique.
Golf Coaching Philosophy
Upon turning his attention to coaching in 2001, Josh applied the knowledge gained during his touring career for the benefit of his students.
Once the fundamentals of grip and posture have been established, Josh believes the key to a successful golf swing lies in simplicity. By removing unnecessary movement from the swing, golfers of all levels of ability will find they are able to achieve consistent results and minimize errors.
Proven Golfing Credentials
Josh's coaching experience has been garnered throughout the world, and his clients range from touring professionals to complete beginners.
His apprenticeship was completed at The Australian Golf Club, the most established course in the Southern Hemisphere. He was Director of Instruction at The Gary Player Golf Academy in Singapore, before accepting a position at Singapore Island Country Club, the world's second largest golf club. Before relocating to the San Francisco Bay Area, Josh established Linzer Golfschule, a private golfing academy in Austria, Europe.
Golf - The Passionate Game
Josh's genuine commitment to improving the games of all of his clients has ensured a track record of success for those who come to him for golf instruction, whether professional players or amateurs.
Just as importantly, Josh's passion for the game ensures he never forgets that the ultimate point of participating is to have fun. With this in mind, he brings a relaxed and friendly attitude to all of his golf lessons.
Josh believes that a love of the game of golf is essential to play well, and that the ability to play well is essential to loving the game.